Cheese molds are used to make cheese and salt . Simply pour milk or water into the mold and leave it till it either turns into cheese or salt. Once finished, right-click the mold to remove the fresh cheese wheel or salt.
Wood (x3)
Iron Ingot (x1)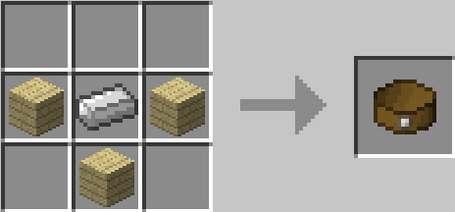 THERES A GLITCH iN WITCH YOU CAN USE THE MOLD AS SHEARS.
- That one comment.
Mod Compatibility
Edit
WAILA: Shows you how long before cheese is matured.
Can someone please put in how long it takes for the water to turn into salt and milk into cheese? Thankyou
Community content is available under
CC-BY-SA
unless otherwise noted.